As AC/DC once said, been too long; glad they're back
With all this talk of blackface going on, you understandably may have missed some news featuring "black" as part of any trending topic.
Like The Black Keys returning to a concert stage for the first time in four years. Justin Trudeau has probably been too busy listening to better-than-ever album 'Let's Rock' since its release in June to notice how his popularity among voters has been slipping just before the Canadian election. Much more than the retreaded tires they grew up around in Akron, Ohio, Dan Auerbach and Patrick Carney have written an aural mash letter to the crackling, six string-led music that has been influencing their output as one of the hardest-working two-piece bands of the early-2000s. One that's never forgotten its blues-based roots, no matter how many Grammys or mislabeled MTV Video Music Awards they win.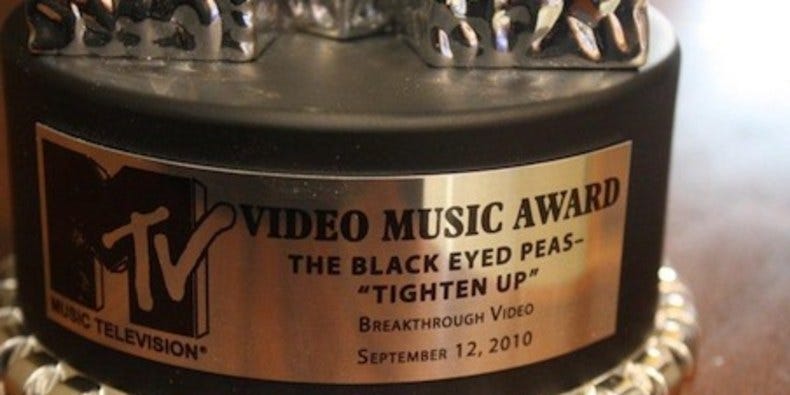 Patrick Carney's Twitter account will make sure we never forget this blunder.

After letting it gestate in our earholes for a few months, the 'Keys are ready to unleash this bombastic new batch of rock-your-socks-off compositions with a fall tour that officially gets underway at Las Vegas' Life Is Beautiful festival.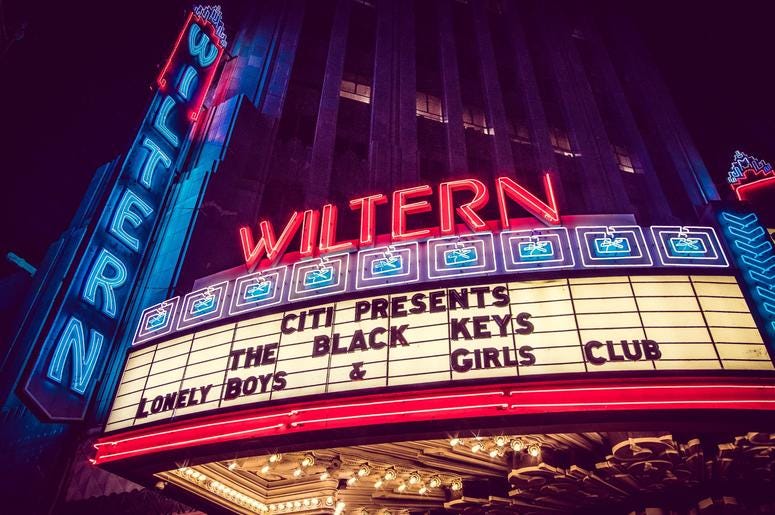 Black Keys at LA's Wiltern photos by @SkylerBarberio (via KROQ.Radio.com)

To celebrate the establishment of the "Lonely Boys & Girls" fan club, they held a kick-off event at the historically preserved yet small by Black Keys standards Wiltern Theatre. Lucky Los Angelenos, well minus the ones who apparently got scammed by StubHub. I toyed with the idea of doing a playlist where I analyzed data of what they've played most between 2002-2015; I've got to be honest, their 21-song set did about as good a job as any superfan could ask for, hitting on the best bits from the albums where they performed exclusively as a duo while incorporating breakthrough monsters off of Brothers and El Camino. I guess a wayyyback track for them like "Heavy Soul" would be a little too greedy on my part. Thanks for doing all the work for me guys.
So forgive me for stretching the usual 44-minute constraint of my playlist format (like any of you really ever noticed). Here's what to look forward to when The Black Keys bring the 'Let's Rock' tour to your town…speaking of which, I probably shouldn't sleep on getting tickets for the Toronto stop on October 9th, and neither should any of you!
---

Black Keys Are Back…in Blues
(Setlist from 09/19/2019 at Wiltern Theatre, Los Angeles)
I Got Mine
Eagle Birds
Tell Me Lies
Gold on the Ceiling
Fever
Next Girl
Fire Walk with Me
Walk Across the Water
Everlasting Light
Howlin' for You
10 A.M. Automatic
Your Touch
Strange Times
Tighten Up
Thickfreakness
Ten Cent Pistol
Little Black Submarines
Lonely Boy
Encore:
Lo/Hi
Go
She's Long Gone