Battle of the Toronto vs. Golden State Bands
Who will prevail on the court and on Spotify?
For obvious reasons, I have been remembering when the Toronto Blue Jays won back-to-back World Series titles in 1992-93. Didn't think anything would ever approach that short of the Leafs (*insert sarcastic smirk*), but the Raptors' run seems infinitely more momentous. Maybe that's because basketball is played wider internationally, appealing to Toronto's diverse multicultural population. Maybe it's because every single little thing is blown up to the nth degree in 2019, tough to tell what's really newsworthy anymore. Or maybe it's all the attention Drake has brought onto them like he's the bastard fanboy of Spike Lee and Mark Cuban.
I don't have a problem with the passion the former Degrassi star turned global ambassador shows at games, but apparently it's drawn the ire of Golden State Warriors supporters Smash Mouth. The "All Star" singers must still think it's 1999 and Drake is Eminem, as they've decided to pick a fight with Drizzy; well, tried to anyway, tweeting at him to keep his rah-rahs in check.
Now I don't know about you all, but Smash Mouth aren't the first that come to mind when I think of great musicians from California's postcard-inspiring Bay Area. There's more to Toronto than Drake too, so this week's playlist is a towering matchup of East/West masters of their craft that are as proficient as Steph Curry draining threes. The real winners here are of course you good listeners. We'll have to see about the b-ball but if the Dinos can stay on fire with Kawhi and Lowry fanning the flames, I think they have a legit chance. Won't be short or easy though, Go. Raptors!
---
Ty Segall – Time (with White Fence)
He may look like a lazy surfer dude, but the barely-thirtysomething Ty Segall is one of the most prodigious artists I've certainly ever heard, releasing 14 full-length albums in only ten years along with uncountable other singles while having simultaneous side projects on the go.
The Wynona Riders – Childhood Game
West Berkley landmark 924 Gilman Street is synonymous for launching the career of many a stranger thing. The Wynona Riders are unique in that they renamed themselves following their first Gilman performance (yes, after Joyce Byers), only to break up on the same infamous stage.
Metallica – Enter Sandman
The mighty Metallica relocated to San Fran from LA in 1983, where they proceeded to establish themselves as the biggest thrash metal band anywhere, and were even hono(u)red as local rock legends by hockey's San Jose Sharks in 2015…prior to a game st the Kings, ironically.
Green Day – Bang Bang
As mentioned previously, it has been 25 years since the scene Green Day helped cultivate no longer became a secret. It's also been three years since they were supposed to play a World Cup of Hockey event in T.O. supporting Revolution Radio. Make it up during the finals, maybe?
Tower of Power – What Is Hip?
Toronto can have its CN Tower, Oaklanders have no doubt said in the past. We have O.G. jazz fusionists Tower of Power, who through their brass-balled horns define the true meaning of being hip. Fans of a certain group from Kingston may politely disagree, as a true Canadian would.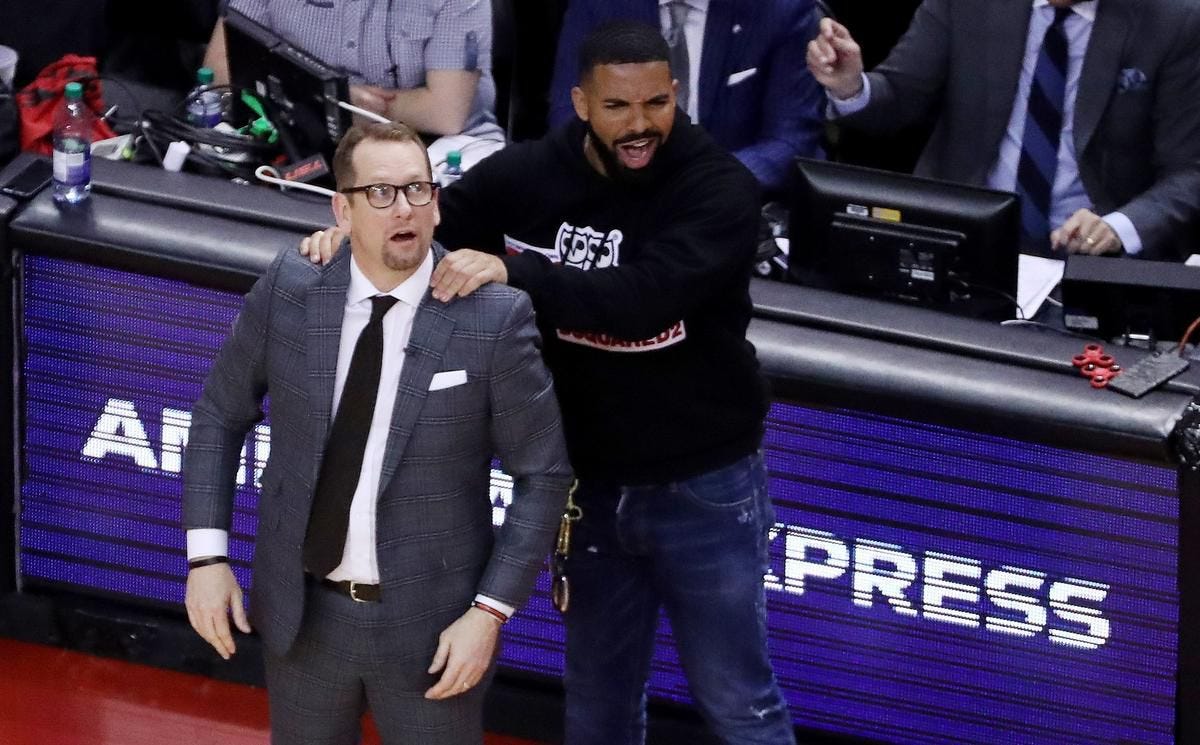 Photo courtesy of Toronto Star
Jazz Cartier – Dead or Alive
Oh yeah? We'll see your Tower of Power and raise you Jazz Cartier. Part of the T-Dot's new generation of indefinable genre-mashers, delivering profane rhymes over slammin' beats smoother than Drake could ever hope to achieve. Just not sure how good Jahmarie's backrubs are.
PUP - City
Canada and especially Toronto always seem to be producing a steady stream of imports – out with the Biebs, in with Shawn Mendes. PUP is our latest domestic product from a punk perspective; don't say they're pathetically using their potential whilst shrieking emo on "City".
Rush – Working Man
I don't want to be all "none of these players today can hold a candle to Dr. J and Bird". Purveyors of weighty heavy metal, however, would not exist if it wasn't for the foundations laid down by Rush in their early Willowdale days. Never ones afraid to experiment with alchemy!
METZ – Wet Blanket
Ow my freaking ears! METZ weren't the first and probably won't be the last Toronto band signed to influential indie label Sub Pop. The nouveau grunge trio do hold the distinction of epically closing down The Silver Dollar Room, where promoter Dan Burke crowd surfed on its sign.
Broken Social Scene – Meet Me in the Basement
There isn't another collective on God's green earth I can think of where so many other branches have sprouted from its music tree trunk than Broken Social Scene. Forget about a starting five, BSS could field a full football team if you haven't gotten enough sports analogies!